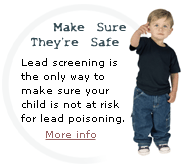 If you haven't already, take the free EMP course to learn what you are required by law to do.

Contact the Vermont Housing and Conservation Board to see if you qualify for grants and other funding to cover significant lead abatement services.

Advise tenants of potential lead risk and your intent to treat it.