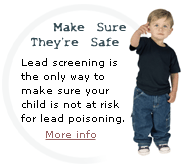 Vermont's Lead Law requires that landlords who own properties built before 1978 conduct several Essential Maintenance Practices (EMPs) to reduce the hazards of lead paint poisoning:

Attend a training program approved by the Vermont Department of Health to learn about their legal responsibilities, how to do EMPs, and how to safely stabilize deteriorating lead-based paint.
Inspect all interior and exterior surfaces and fixtures.
Safely stabilize or remove lead-based paint if more than one square foot of deteriorated lead-based paint is found on the interior of the apartment or on an exterior porch. This must be done within 30 days after the landlord sees the paint or is notified of the problem.
Install window well inserts.
Post a written notice notifying tenants of the importance of promptly reporting deteriorated paint.
At a change of tenants, clean all the window wells and sills tenants have access to, and clean all horizontal surfaces except ceilings. This must be in a manner approved by the VT Dept. of Health, which at this time means using high-phosphate soap and HEPA vacuum cleaners.
Clean all window wells and windowsills annually if a child age 6 or under lives in the rental unit.
Annually inspect the premises, and notify their insurers that the EMPs are completed.
Give all current or potential tenants written information about lead paint poisoning hazards. Under federal regulations, the property owner must disclose any known lead paint poisoning hazards.


For more information on both State of Vermont and Federal Lead Laws, go to the Vermont Tenants Site.